Welcome
The City of Tarpon Springs is taking steps to become a "trauma informed community." Here, Peace4Tarpon partner Mary Sharrow talks about why the work of Peace4Tarpon is so important.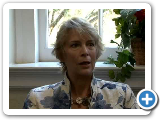 What is Trauma?
Events/experiences that are shocking, terrifying, and/or overwhelming to the individual.
Results in feelings of fear, horror, helplessness.
Extreme stress that overwhelms the person's capacity to cope.
Sources of Trauma
Interpersonal violence
abuse, rape, domestic violence,violent crime, gangs, bullying.
Social violence
war, terrorism, disasters, oppressive political regimes.
Chronic social stressors
racism, poverty, humiliation, cultural dislocation.
Historical trauma.
VISION:
The vision of Peace4Tarpon is for Tarpon Springs to be a trauma informed community where the needs of all are met.
MISSION:
To promote a widespread awareness of the costly effects of personal adversity upon the well being of the community.
Desired Outcomes
Improve student academic performance
Improve teacher/student/parent engagement
Better informed parents and community partnerships
Better integration of community services
Improve school and community engagement
Secure sustainable resources